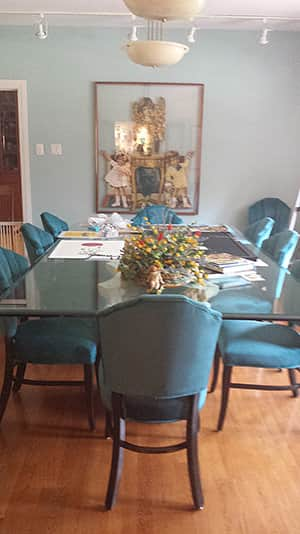 People spend billions of dollars each year on new furniture and bedding. According to recent figures, the amount people spend on furniture and bedding is now more than $40 billion per year. Most of the buying decisions are made only on how the furniture looks, with quality of construction lower on the priority list. However, if you already have a quality piece of furniture, why not take advantage of our custom upholstery services and let us help you find the look you desire, without spending your money on new-furniture.
At Charlotte's Custom Draperies, we can provide fabric choices and replacement cushions to give the couch or chair you have a new look that you will be proud of. Discover the advantages of putting fabulous new fabric on the furniture you already love. There are numerous reasons to reupholster an older piece of furniture with custom upholstery:
Style change
High-quality furniture needs new look
Family/sentimental value of old furniture
Environmental consciousness
If you are in Kirkwood, Webster Groves, Frontenac, Town and Country, or one of the other many fine communities in the St. Louis area, and you are remodeling or updating your home's style, ask about our unmatched custom upholstery services. We feature an experienced upholsterer who will pick up your furniture, put it through an amazing transformation, and then deliver it to you.
If you are ready to transform your room by switching up the color and pattern of your furniture, give us a call at 636-467-8295 to learn more.
Custom Upholstery: Accommodate a Change in Style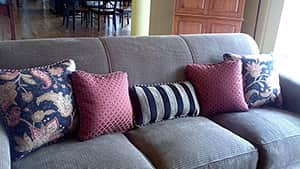 A change in style seems to be at the top of nearly every list when people are asked why they are interested in custom upholstery services. Of course, there are times when a piece of furniture is actually worn out or unusable – but many times the only thing that needs to be changed to update an old piece of furniture is the upholstery.
This is usually because you are interested in a new color or a new pattern that will better match an updated theme or design for your room. With custom upholstery, you can choose any fabric, color, and pattern to best match an updated room and bring a beloved piece of furniture back to new life.
For example, if you want to make the room look a bit larger, let us help you select custom upholstery designs and colors that will accomplish that. You can consider using custom upholstery with vertical or horizontal stripes, to add height or width to the appearance of the room. However, you may want to avoid bold patterns, which may actually make a room look smaller. Texture is also another important factor to consider. All of these choices are involved in selecting custom upholstery that will tie any room together.
Additional Reasons to Reupholster with Custom Upholstery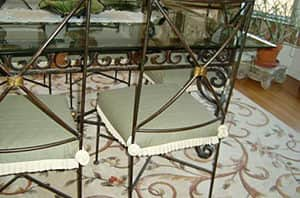 Some of the other reasons people give for reupholstering larger pieces of furniture include:
Restoration of a quality item
Making the life of a prized piece of furniture last longer, often for sentimental reasons
Cost efficiency, as rather than buying new many people will choose to spend less and repurpose their current furniture
Environmentally conscious, some people also choose to reupholster furniture to reduce their buying and help reduce waste that ends up in a landfill
Whatever the reason, our custom upholstery service may be just what you need to breathe new life into your existing furniture.
Learn More About Our Custom Upholstery Services in St. Louis
To learn more and if you are interested in custom upholstery services in St. Louis, let the custom upholstery experts at Charlotte's Custom Draperies help with your next interior design project. Give us a call today at (636) 467-8295!