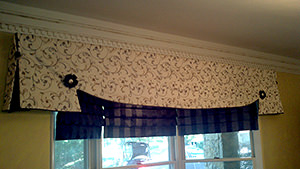 Custom window treatments is a broad category used to encompass things like draperies, custom valances, custom Roman shades, custom blinds, and several other interior decorating elements placed in or around a window. While simple in concept, window treatments can make the difference between a dull, drab room, and a room that is perfectly tied together and captures the homeowner's personality.
Our ultimate goal at Charlotte's Custom Draperies is to create a look and feel that enhances the aesthetics of the room and resonates with your personal taste. This is only possible with custom window treatments such as custom draperies, valances, and blinds, to mention just a few.
Whether you are looking for draperies or custom window coverings, Charlotte's Custom Draperies can help you find the perfect custom window treatments to bring your room to life. Located in the St. Louis area, we serve clients throughout Kirkwood, Webster Groves, Town and Country, Ladue, Frontenac, Huntleigh, Chesterfield, Wildwood, Manchester, and Des Peres. Many St. Louis area homeowners have chosen to work with us so that we can help them choose the fabric and colors that make the best statement in the overall look of their home.
Contact us today at (636) 467-8295 to discuss your next custom draperies project.
Custom Window Treatments: Draperies and Valances
Draperies and valances are fabric custom window treatments that do much more than cover a window. They are meant to be an essential part of the room design, emboldening a space or subtly bringing it all together. With windows being such a strong focal point of any room, it makes sense to take extra care when decorating this part of your home.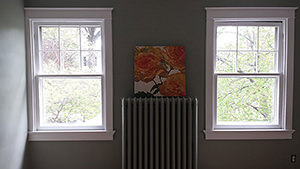 Before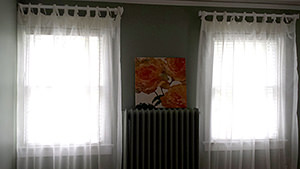 After
Let us show you how custom window treatments are a key factor in the remodeling or designing of a room and in the design of a newly constructed home. Working with our professionals who have extensive experience with fabrics and colors to design your window drapery will be one of the wisest decision you can make.
There are a variety of points to consider when you are planning for custom window treatments. Here are a few:
Style or overall design
Main colors
Secondary colors
Furniture style
Fabric choices
Location of windows
Number of windows
Learn More About Choosing Custom Window Treatments
Contact us or check out the links below to learn more about custom draperies and window treatments:
Schedule Your Professional Custom Window Treatment Consultation in St. Louis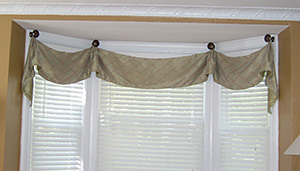 At Charlotte's Custom Draperies in St. Louis, Paulette, our owner and designer, has a degree in Textile and Apparel Management from the University of Missouri-Columbia, with a specialty in fashion design. She has continued her study in interior design and has worked in this industry since 1989. Every client receives Paulette's personal attention, as she is involved in all consultations as well as in the fabrication process. In addition, she is present for every installation. This ensures that you receive personal attention and that each project is completed without error.
When you consult with us and we begin to form a plan for your custom window treatment project, we will take all of the necessary elements into consideration, listen closely to your ideas, and make recommendations based on our experience. Contact us today and together we will create a perfect feel and look with custom draperies, custom valances, Roman shades, custom-made fabric shades, and more for your St. Louis home.