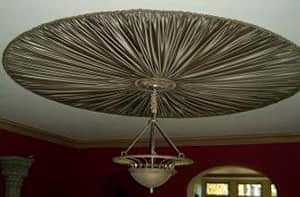 Interior design is not just planning one or two elements, such as a basic color scheme or matching/contrasting colors. It may include these as a foundation for overall appearance and feel, but the core activity of this craft must be centered on how people will act and interact in a specific setting. At Charlotte's Custom Draperies, we take pride in being able to provide interior design consultation services to help when you are choosing and shopping during the planning process.
Our interior design consultation process includes:
Color consultation and selection
Suggestions and recommendations for furniture placement
Repurposing furniture and other items
To learn more about our interior design consultation services available to clients throughout the St. Louis area, including in Kirkwood, Webster Groves, Town and Country, Ladue, Frontenac, Huntleigh, Chesterfield, Wildwood, Manchester, and Des Peres, contact us online or by phone at (636) 467-8295 today.
Interior Design Consultation: A Collaborative Process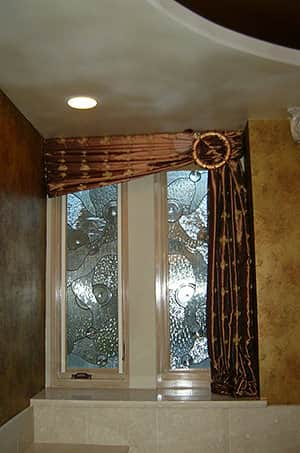 One of the first things that should be said about our interior design consultation services is that you, the client, will always be involved. This is a process in which we collaborate, using your ideas and our expertise to reach a point at which you are more than satisfied. Our interior design consultant, Paulette De Clue, is involved in your project from beginning to end, so you always receive individual attention.
We can assist you in the shopping process by providing advice on interior decorating. Whether you need help finishing a room with accessories or you have a bare room that needs a total design, we can assist you in making color selection, furniture, and window treatment selections that will reflect your style and showcase your taste.
Design is a process that involves creativity and imagination, of course. But in addition to the fresh and exciting ideas that should be used, it is important to have input from someone with the experience to guide you gently toward a balance of form, color, size, and emotion.
Interior Design Consultation: Placement of Furniture
It has been said that form and function must work hand-in-hand. This is so true with furniture placement, an essential element in interior design and in our work with you. As mentioned earlier, it is important to find items that have the correct shape for your space, as well as the correct size. In addition to this, we will help you decide which fabric patterns and colors will add just the right touch. Our interior design consultation will combine usefulness of furniture with appearance, functionality, and comfort.
Repurpose for a Reason
In addition to interior design consultation, we are also available to help you repurpose your treasured items with custom upholstery so that they fit with your vision of what your home and the various rooms should look like. If you have a usable couch or chair, for example, we can help you choose different fabrics that will allow them to be a focal point in your home. If you have an item that does not seem to work as originally intended, we can work with you to find a way to make it part of the overall design.
Schedule an Interior Design Consultation in St. Louis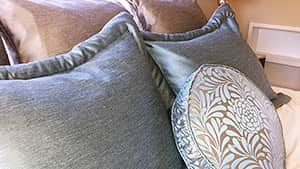 Because of our extensive experience in interior design consultation, decorating, and upholstery, we have numerous contacts with painters, carpenters, faux finishers, and more that you can trust. If there is a part of the remodeling or interior design process we cannot provide directly, we will put you in touch with a professional who can give you a perfect solution.
To learn more our interior design consultation services, call us today at (636) 467-8295 and ask how we can help!